Nigerians are business-minded, diligent people. However, because of the terrible economic situation in the country, many Nigerians are looking for the cheapest firm to start in Nigeria. With little to no start-up money, you should be able to identify the cheapest businesses in Nigeria with the help of this article.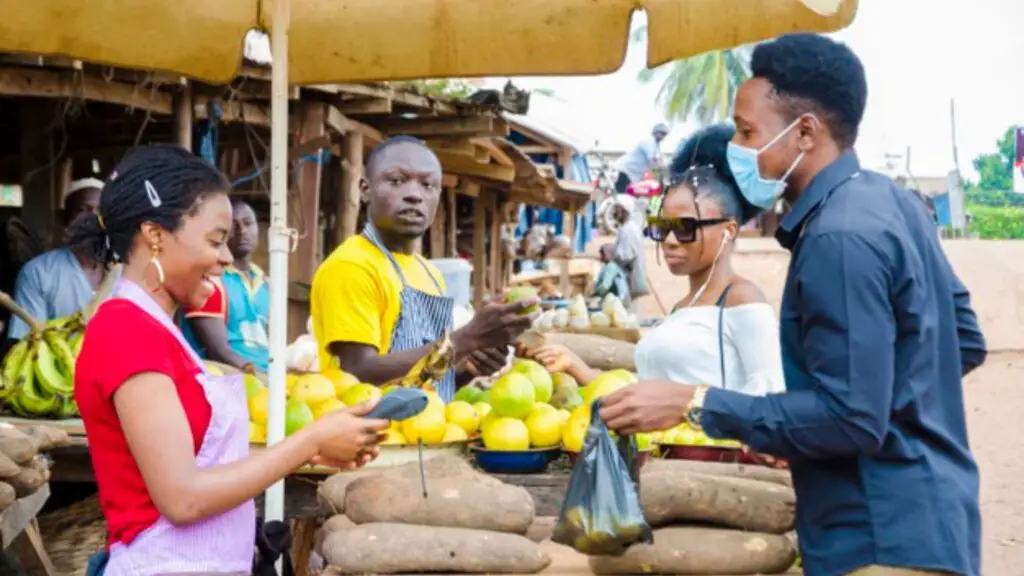 Cheapest Businesses to Start in Nigeria
1. Phone Repair Business
Working in the well-liked industry of phone repair has advantages. Establishing your business in a public space where the majority of customers are probably using an Android or iOS smartphone will boost your income. Repairing these phones will bring in the most money. To start your own phone repair business, you only need to purchase the necessary tools, look for a facility, and complete some training. You should be able to launch this business with about N20,000.
2. Freelance Writing Business
If you are good at writing, you might consider applying to be a writer. There are always professional writers and blogs looking for authors, and they do pay well. Although you don't need any money to start this business, you'll need to be a skilled writer if you want to profit from it.
If you're a good writer, you might start earning money by signing up with freelance websites that accept authors. Start by browsing websites like Freelancer, iWriter, Fiverr, and Upwork. Even while some websites actually pay in dollars, it could be difficult to be accepted if you're from Nigeria.
3. Poultry Farm Business
Both chicken and turkey meat are in high demand in Nigeria. You might become wealthy by starting this business, and you won't need to put a lot of money down at initially to be successful. Just N50,000 and a few chicks are all you need to start your own chicken farm. During the holiday season, when most people are more likely to purchase live chickens, the market is more lucrative.
4. Mini Importation
Importing cheap items and reselling them for a profit is one of the easiest ways to make money in Nigeria. It's also one of the least expensive businesses you can launch. Only bring in products that are well-liked or in high demand in your country.
5. Okrika Business
Since the bulk of those who are unable to purchase the originals rely on these substitutes, selling reasonably used clothing in Nigeria is a significant industry. You can connect with other vendors so they can lead you to buy these clothes from shops like Cotonu. If you want to sell used clothing, you can either open a booth at a market, hawk your goods, or go to a location like a school where these items will be in great demand
6. E-book Creation
It may be quite profitable to be a writer if you enjoy telling stories. Publishing ebooks or online books is a lucrative business that may be started for free today. You need to write well if you want to keep readers interested.
You will also need to market your writing in order to draw readers. The best place to start is with Amazon KDP. Your book will be published here without cost to you.
Once you're finished, you can publish your book on your KDP account. If you're chosen, the book will bring in money for you. This is one of the cheapest companies to start in Nigeria with the potential to make you wealthy if you keep adding new books.
7. Tailoring Business
You can think about becoming a tailor and beginning your own business if money is really tight. Although receiving professional instruction could be expensive, it won't take long to become proficient.
You'll need to get your own sewing machine once you're done. The cost ought to be less than N30,000. You might start sewing from home and move to a better location once you start earning money.
8. Affiliate Promotion
Affiliate marketing consists only of directing your readers or viewers to products from a manufacturer. As an affiliate marketer, you must promote these products using your affiliate link on platforms like Facebook and Instagram. Each time a customer uses your link to make a purchase, you will receive a share of the proceeds. Undoubtedly one of the least expensive businesses to launch in Nigeria.
Starting this business won't cost you anything if you already have a laptop or a reliable smartphone. However, you might want to invest in increasing your Facebook and Instagram following in order to increase your chances of success and draw in additional clients.
9. Web Design
All you need to start learning web design is a laptop and a reliable internet connection. You can want to enroll in online lessons if you want to learn it much more fast. When it comes to mastering web design, your focus should be on learning programming languages like HTML, CSS, Python, PHP, and Javascript. They are especially important for maintaining website systems like Blogger and WordPress.
Once you have the required education and experience, you can easily register as a freelancer. To connect with clients who will give you numerous web design assignments, you can sign up with freelancing websites. You should be aware that there will be a fee associated with every dollar you make on these freelance websites.
10. Social Media Marketing
Businesses may hire you to engage an audience on social media if you are competent at it. As a social media marketer, you can help brands grow their social media presence and get paid for it. You could choose to start out as a freelancer to get experience before offering your services to major companies.
One of the easiest businesses in Nigeria to launch, all it takes is reaching out to potential customers and explaining what you can do for them.
11. Graphic Design Business
If you have creative talent and are adept with Photoshop and Corel Draw, you might flourish as a graphic designer with ease. You could also try this from scratch and be successful. For graphic design, you'll need a laptop and an internet connection so you can always explore for new inspiration. If you have both, this little business could make you a fortune.
12. Become a YouTuber
Given that many Nigerian YouTubers make significant profits from their channels on YouTube and frequently receive monthly payments in dollars, this is one of the least expensive companies to launch in Nigeria. This business has the benefit of being nearly free to start.
Create a Google account, go to YouTube, and create a channel there.
Your channel's name needs to convey the style of videos you intend to make. As soon as your channel is ready, you may start sending videos. You must first send traffic (viewers) to these videos in order to sign up for Google Adsense.
Conclusion
Nigeria has a high unemployment rate, which leaves a large number of people without jobs. Living without a source of income is suicidal.
These cheapest businesses to start in Nigeria that we have outlined can be very profitable. They have the capacity to make anybody successful if handled correctly. Many of these have not yet been fully explored in Nigeria.
But if you're innovative, you might launch your own company. If you know what you're doing, you'll start making money right away and maybe even hire some people.